Board of Directors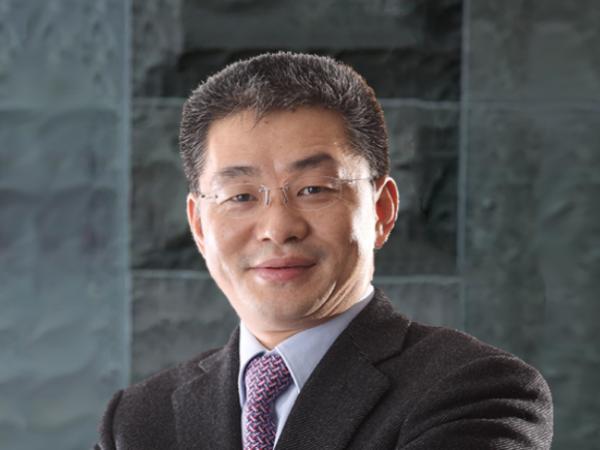 Jie Wu
Chairman
Read More
Jie Wu
Chairman
Mr Wu graduated from the China University of Political Science and Law (CUPL) with a Bachelor of Laws degree. He obtained an EMBA degree at Peking University, Economic Faculty and CEIBS MBA School after graduation. He practised as a lawyer from 1989 to 1991 and founded Zhejiang Rifa Textile Machinery Co Ltd in 1993. In 1999 he founded Zhejiang Rifa Precision Machinery Co Ltd, which is currently listed on the Shenzheng Stock Exchange. Mr Wu is the Chairman of the Board of Directors and CEO of Zhejiang Rifa Holding Group Co Ltd, a company which he founded in 2002.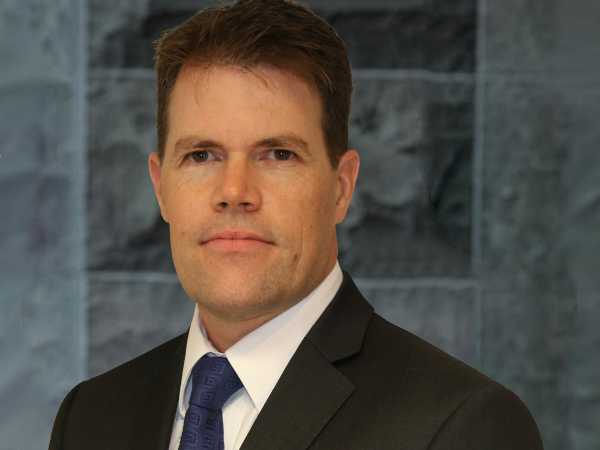 Simon Craddock
Director
Read More
Simon Craddock
Director
Simon is an experienced executive with a background in corporate strategy, operations and performance improvement with Air New Zealand, Deloitte, and Fisher & Paykel Healthcare. He specialises in strategic planning and transformational change initiatives and has worked across the aviation, defence, manufacturing, and financial services sectors. Simon also sits on the board of Public Trust and the Harvard Business School Association of NZ and is a member of the Institute of Directors.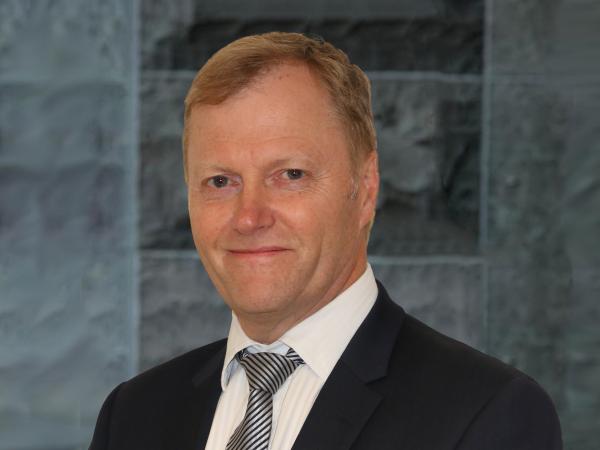 Mark Pitt
Director
Read More
Mark Pitt
Director
Mark is currently International Adviser for Airline Executives and Boards, Safety Specialist, Director on Airways NZ Board (Air Traffic Management), Chairman of Airways Safety Board, RIFA Non-Executive Director AWK Holdings Ltd, Managing Director Quinn International distribution, owner of NM3 International Investments Pty Ltd, owner Ginger and Me Pty Ltd and Owner Frontseat Leadership Solutions. Chief Executive and airline managing director of Virgin Australia Airlines (NZ) Ltd, Virgin Samoa and Air New Zealand Link.
Senior airline roles in regional and international airlines, both full service and low -cost models, include Chief Executive, Managing Director, Flight Operations Manager and Director of Air Force Recruitment.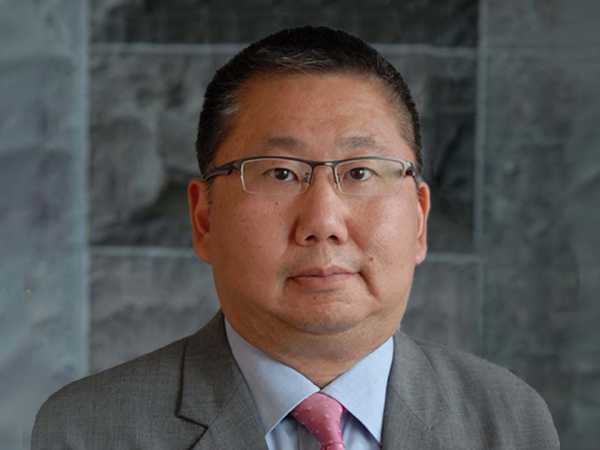 Chung Mak
Director
Read More
Chung Mak
Director
Mr Mak as more than 20 years of experience in the advisory, aviation and aerospace industries in China, the Asia-Pacific and the Middle East and has a record of developing and managing new and established businesses.
Prior to joining Airwork, Mr Mak held senior management positions at Cathay Pacific Airways Ltd, Hong Kong Aircraft Engineering Co Ltd, Abu Dhabi Aircraft Technologies, Seabury Group, Atlas Air and SF Express. He is currently based in Hong Kong and is also a Director of PLUS Logistics Solutions Limited.
Senior Management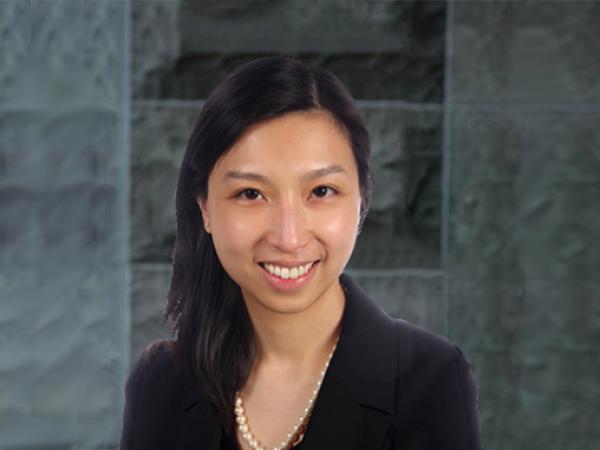 Florence Wong
Group Chief Financial Officer
Read More
Florence Wong
Group Chief Financial Officer
Florence recently joined Airwork as Director, Investor Relations. She has over 16 years of commercial experience in New Zealand with Carter Holt Harvey and Ernst and Young advising corporates on their investment strategy, compliance matters and due diligence reviews. Her most recent role being the Associate Director of Transaction Tax and the Head of the China Business Group at Ernst and Young. Florence is a CA member of Chartered Accountants Australia and New Zealand and holds a Bachelor of Commerce in Finance and Accounting from the University of Auckland. In her role, Florence will also assist the company as we look to develop opportunities in the China market.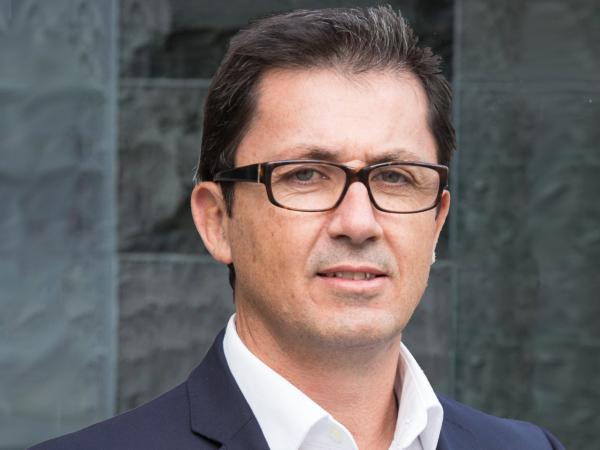 Shane McMahon
CEO - Helicopter Division
Read More
Shane McMahon
CEO - Helicopter Division
Shane joined Airwork in August 2017. Shane has a broad background in general management, operations, sales and marketing. With a degree in Economics, Shane spent time working in the US, Europe and UK before returning to NZ in 2000. In 2002 he joined Navman and held a number of roles including Head of Marketing and Business Development where he was responsible for three global marine brands and sales channels in 50 countries. Shane has also held roles at Bank of NZ where he led a sales team in the Corporate and Institutional bank and General Manager of Fusion Electronics, a New Zealand based business with five offices globally which was recently sold to Garmin. Shane spent the last eight years at Infratil owned NZ Bus, where he was Chief Operating Officer Northern, leading a team of over 1500 people with significant enhancements in customer service and business performance made during his time.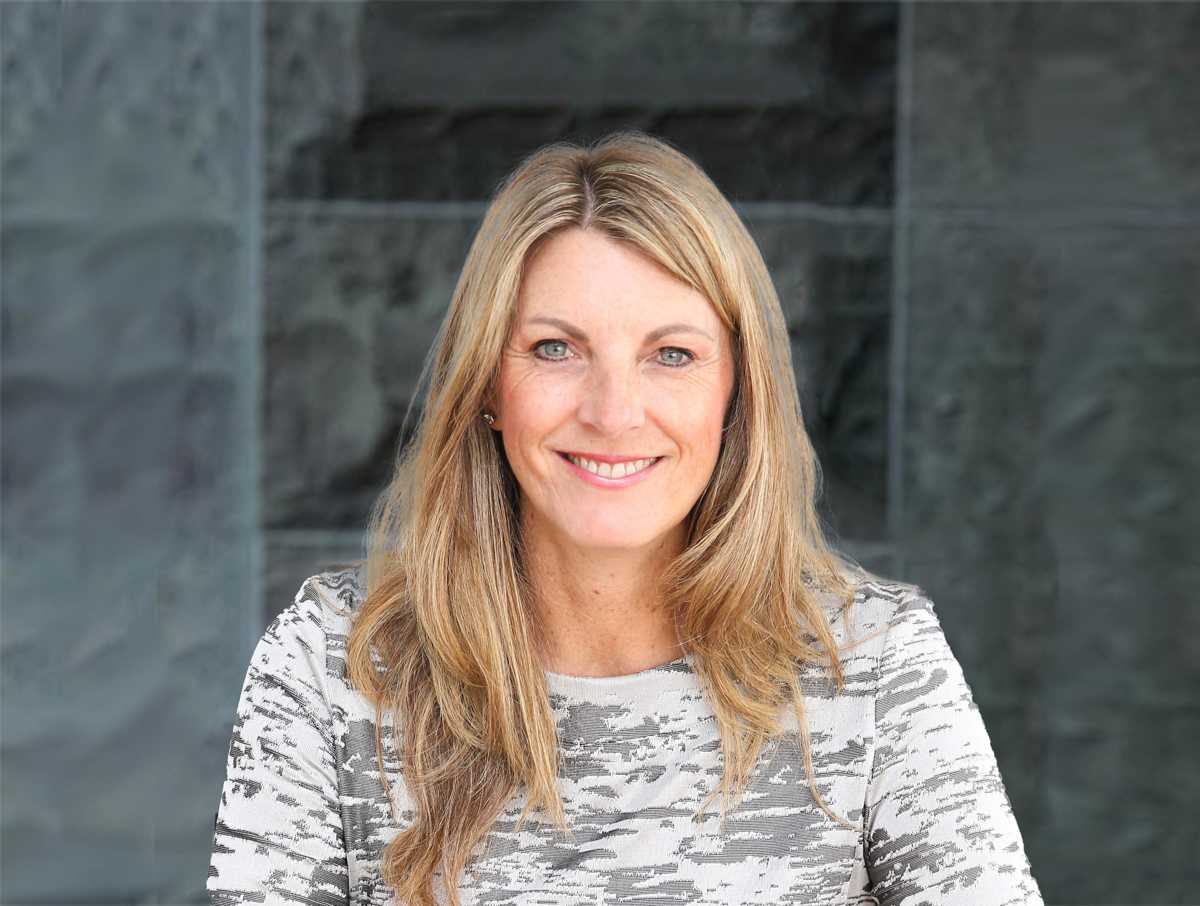 Daniela Marsilli
CEO - Fixed Wing Division
Read More
Daniela Marsilli
CEO - Fixed Wing Division
Daniela has over 25 years of experience in the commercial contract aviation industry and was until recently CEO of dnata Australia, having previously worked at Qantas Group and prior to that as CEO of Cobham Australia (previously National Jet Systems) for over a decade. She is currently based in Australia and is an experienced board member with a chartered accounting background.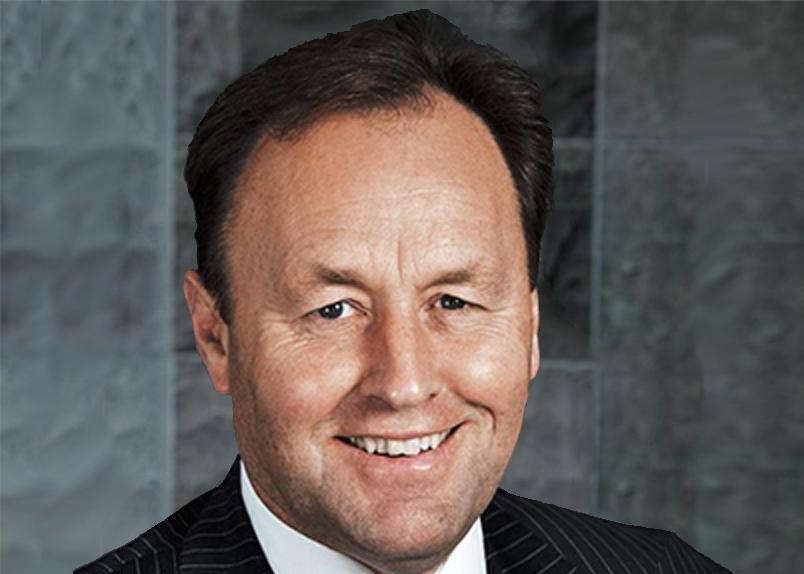 Wayne Christie
Director of Sales and Leasing - Helicopters
Read More
Wayne Christie
Director of Sales and Leasing - Helicopters
Wayne is the Director of Sales and Leasing for the Helicopter Division, and has been at Airwork since October 2006. Before joining Airwork, Wayne was the General Manager of Origin Pacific Airfreight Limited for seven years. Prior to that, he was General Manager of the airline CityJet and responsible for its growth from one aircraft to five whilst also serving as a Captain. Wayne holds an Airline Transport Pilot Licence.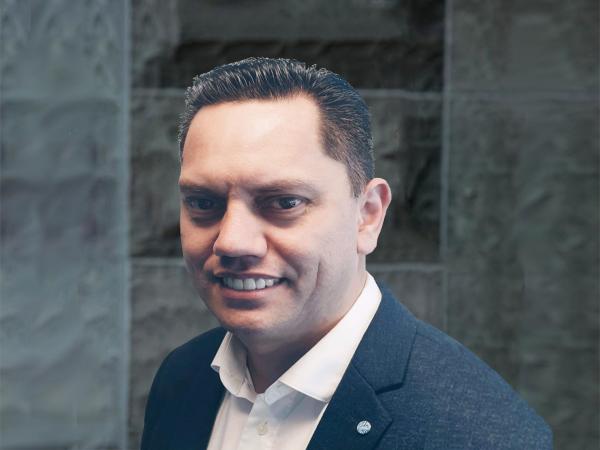 Greg Chase
General Manager - Fixed Wing Operations
Read More
Greg Chase
General Manager - Fixed Wing Operations
After graduating Massey University in 2002 with a Bachelor's Degree in Aviation/Air Transport Pilot Major, Greg moved to export airfreight operations for TNT Express before being recruited into Airwork in 2004 to support the companies first major international operation with Palau Micronesia. Greg initially startED as Flight Operations Controller before advancing to take carriage of the Operations Control Department supporting the company's growth into FIFO, passenger charters and freight operations within Australasia, the Pacific and South East Asia. In 2009 Greg progressed to Client Relationship Manager, moving between Australia and New Zealand to look after all the Fixed Wing Division major clients. Greg was promoted to General Manager of the Fixed Wing Division in July 2019.
Ellen Phillips
Commercial Director - Fixed Wing Leasing
Read More
Ellen Phillips
Commercial Director - Fixed Wing Leasing
Ellen has worked with Airwork as an aviation consultant in its Fixed Wing division since 2014. For nearly 30 years she has advised aviation industry clients regarding capital raising, mergers, fleet acquisitions, leasing and sales. Her clients have included multinational firms in Europe, Asia, Africa, Latin and South America, and the US. She is managing director of Fieldstone Aviation LLC, was Aviation Group Head and managing director at Fieldstone Private Capital Group, and worked in transportation finance at both JP Morgan Chase Bank and US WEST Capital. She holds a Bachelor of Arts degree with Special Honors from Hunter College and a Juris Doctor degree from the University of Pennsylvania.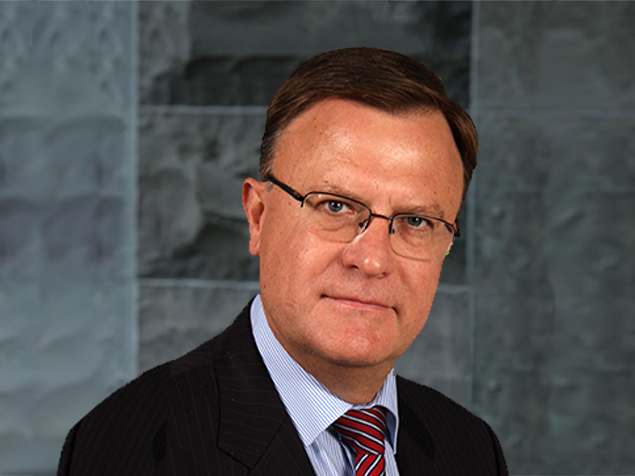 Simon Lange
Senior Vice President - Air Freighter Solutions
Read More
Simon Lange
Senior Vice President - Air Freighter Solutions
Simon is a finance and business graduate.
He was Managing Director of PBT Transport from 1993 to 1997 where he led the transformation of the company into a major force in the transport sector by increasing its footprint throughout New Zealand and adding courier and bulk transport divisions.
From 1999 to 2003, Simon was a Director and a Chief Operating Officer of Credit Suisse First Boston covering the Asia Pacific region. During this period Simon was based in Singapore, Hong Kong, and Tokyo and was part of a team that developed CSFB into a major investment banking force in Asia.
Upon completion of this role Simon returned to New Zealand. He joined Airwork as its Chief Financial Officer from 2004 to 2007, he then took on several contract roles that included CFO of Auckland Airport, GM of Queenstown and Wanaka Airports, and Group Treasurer of PGG Wrightson.
Simon returned to Airwork in 2013 as General Manager Strategy and Acquisitions, he was then appointed General Manager of Fixed Wing Airline from 2017 to 2019. In August 2019 he accepted a new role as Senior Vice President to develop a new Air Freighter Airline in South East Asia and China.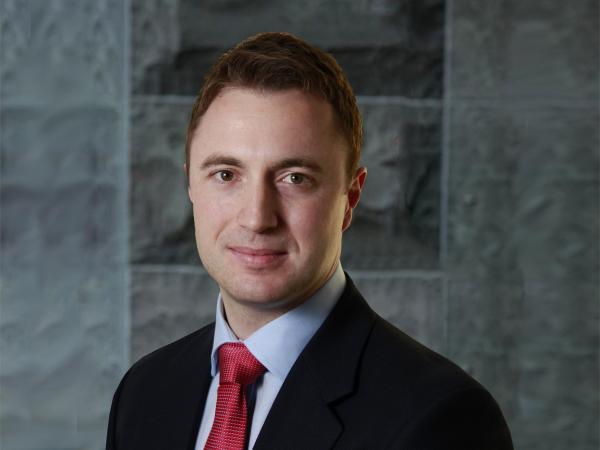 Chris Bell
General Counsel
Read More
Chris Bell
General Counsel
Chris joined Airwork in 2020 as General Counsel and Company Secretary and has over 20 years of experience working as a lawyer in New Zealand, Europe, Hong Kong and the UK. Before joining Airwork, Chris was a Partner and General Counsel for a London based global asset manager with approximately £14 billion under management. In this role, Chris was a member of the senior management team and chief legal advisor to the Board. Prior to this, Chris worked for a London based hedge fund having previously been a corporate lawyer at Freshfields Bruckhaus Deringer LLP in London and with a leading law firm in New Zealand.

Chris has international experience in a range of transactions, including public and private M&A, private equity, capital raisings, IPO's and joint venture arrangements in different jurisdictions and sectors. His background also includes very strong commercial, risk management, governance and business strategy experience to complement his legal skills. He has also been a director of regulated fund management companies in the UK and Ireland which operated 35+ funds and managed over £5.8 billion of assets.

Chris holds a Bachelor of Laws (Hons) degree from Auckland University and is admitted as a barrister and solicitor of the High Court of New Zealand.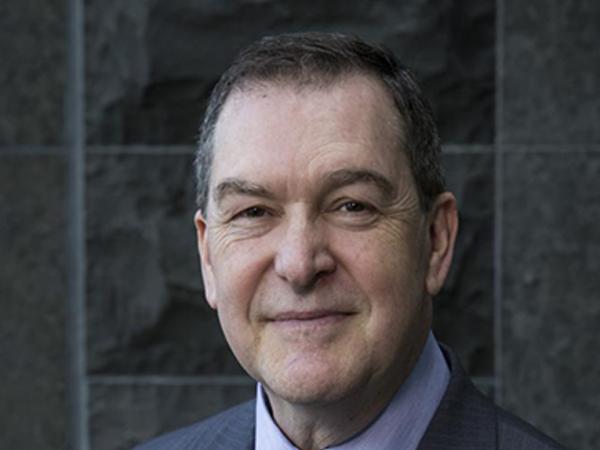 Brian Fair
Chief Information Officer
Read More
Brian Fair
Chief Information Officer
Brian joined Airwork in 2014 as Chief Information Officer, after spending 4 years in Australia as the CIO of Wesfarmers Insurance. Brian previously held technology leadership roles at Lumley Insurance, ASB Bank, and KPMG Consulting/BearingPoint. Brian has a Bachelor of Commerce degree majoring in Information Systems, a Master of Business Leadership degree from the University of South Africa.