Airwork offers leasing services for both wet lease and dry lease requirements. We offer a wide range of aircraft, and oversee brokerage, sourcing the aircraft, maintenance and crewing (for wet lease).
---
We lease, charter and operate a fleet of fixed wing aircraft including
Boeing 737-300
Boeing 737-400
The majority of our aircraft operate in the freight and logistics sector throughout New Zealand and Australia.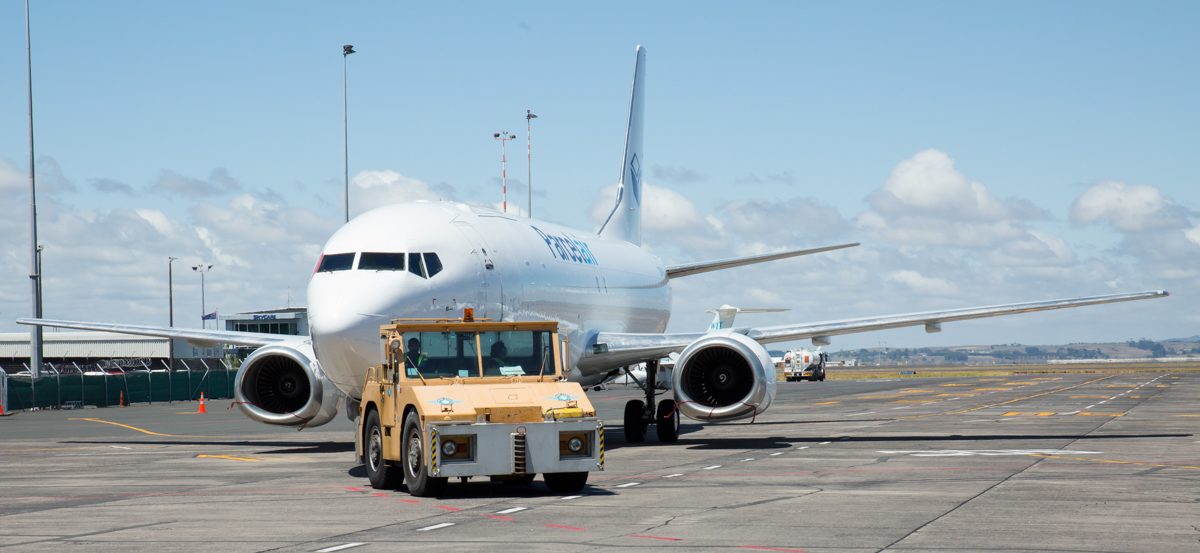 Freight Aircraft
Airwork specialises in providing aircraft and flight operations services to the air freight industry. We provide global support and operate aircraft for major companies in New Zealand and Australia.
We provide crewing, scheduling and administrative support, and our engineering teams maintain the aircraft at our bases in Auckland, Brisbane, Adelaide and Perth. We operate our customers' regular freight delivery schedules, as well as coordinate freight charters as required.
Passenger Aircraft
Airwork offer passenger charters through our charter division, Inflite.
Inflites caters to smaller customer groups that range from the New Zealand Government to corporate clients and conference delegates who use our charter services to travel to sporting events, concerts, luxury golf and fishing lodges, travel destinations, conferences and special events.
Visit Inflite for more information on charters.